Find your next top tech
job in 1 week.
Are you a top 2% Software Engineer, Product Manager or Data Scientist?
Let leading Indian technology companies compete to hire you.
Apply to join
100% free. It takes only 5 minutes
Step 1: Complete Profile
Once you are approved, we showcase you to leading Indian technology startups
Step 2: Receive Job Offers
Companies start sending interview requests. Talk to only the ones you like.
Step 3: Accept Dream Job
Compare your offers and accept the best one. Hired!
Leading companies build teams on TopHire
How It Works
Create your free candidate profile
Answer a few questions about yourself - it takes less than 5 minutes.

‍

🏅

What is your biggest achievement?
‍

👑️

What does your ideal opportunity look like?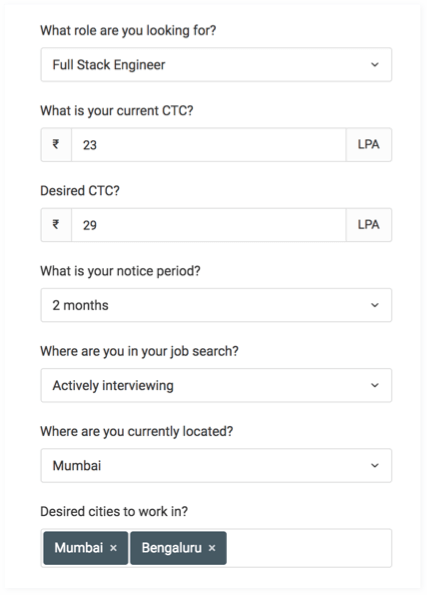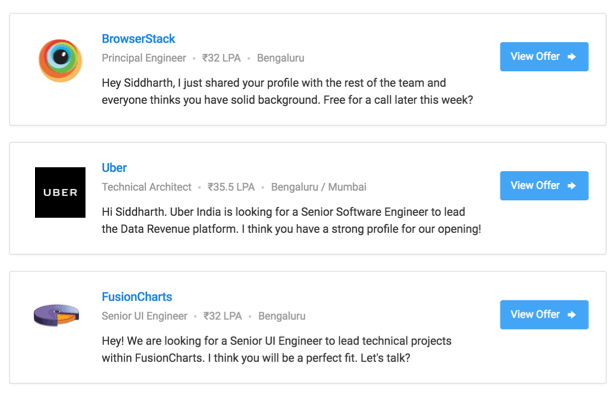 Sit back while companies compete to hire you
Don't waste your time reaching out to companies or dealing with recruiters.
‍

💨

We fast-track your profile to hiring managers.
‍

🙆‍♂️

Get multiple interview requests with upfront salary offers within days.
Salary & Role transparency
Interview requests from companies mention salary and role details upfront - before you decide to accept or decline them.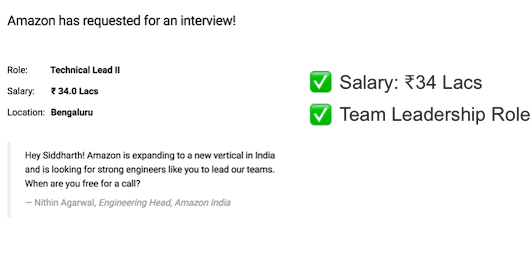 A dedicated talent advocate
Your Talent Advocate will guide you through the entire process. From polishing your profile, providing interview tips to helping negotiate offers!
Current and past employers can't see your profile
By default, we hide your profile from any employers that you list as your current and past employer.


Techies 💘 TopHire
A better love story than twilight. Check the video below to find out why.

TopHire was able to make the process really easy. They were able to schedule interviews with the best companies in the industry and drove the entire process smoothly.

A friend of mine told me about TopHire when I started looking for new opportunities. The TopHire team was extremely helpful, professional and quick with everything.